Today in OPC History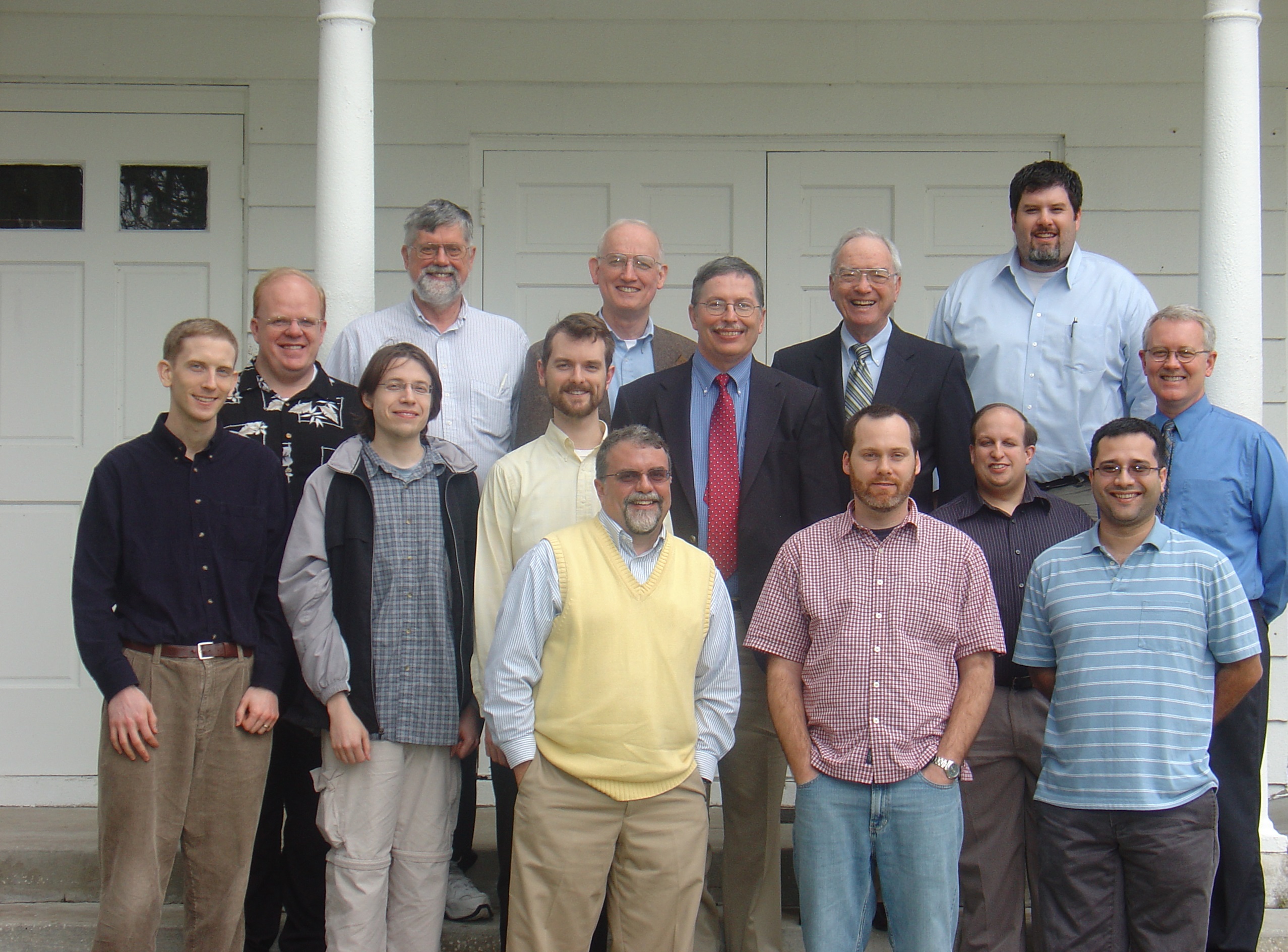 January 14
MTIOPC 2008
On January 14, 2008, the intensive training sessions of the Ministerial Training Institute of the OPC were meeting at Lake Sherwood OPC in Orlando, Florida. Instructors included George Knight III (Westminster Standards), John Muether (OPC History) and Stuart Jones (Book of Discipline). Among the participating students included future OPC ministers Christopher Chelpka, Adam Ostella and Matthew Patton. The students, however, were not limited to those aspiring to the gospel ministry as OPC ministers Stephen Parker and Glenn Jerrell also joined in taking the classes.
Picture: Front left to right, John Muether, Adam Ostella, Juan Carlos Villanueva; second row left to right, Matthew Patton, Michael Kwiatkowski, Christopher Chelpka, Stuart Jones, Keith Conley, James Thomas; back row left to right, Johannes Molenaar, Glenn Jerrell, Stephen Parker, George Knight and David Donovan.
Copyright © 2020, The Orthodox Presbyterian Church. All Rights Reserved.