Today in OPC History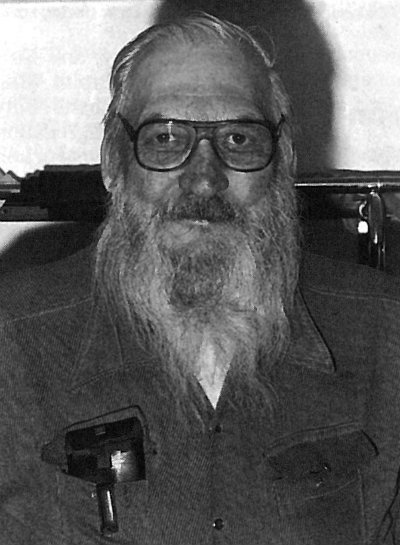 April 8
Richard Vandenburg
In remembering Richard Vandenburg, Larry Woiwode wrote in the pages of New Horizons, "Meeting Richard Vandenburg was rather like encountering Moses coming off the mountain. A white beard reached to his chest, and he was six foot five. There was a rumble in his voice of the fire and glory Moses witnessed, and, like Moses, Richard was, above all else, a meek man."
In 1952 at the age of thirty, Richard was ordained and installed as a ruling elder at Lark OPC in Lark, North Dakota, under the pastorate of Henry Tavares. When the three OPC congregations in the area, Lark, Carson, and Leith were without pastors in the years that followed, Richard would preach up to four sermons on each Lord's Day. For over forty years Richard regularly taught Sunday School at these churches, and Woiwode testified to his friend's ability. He wrote, "What has been extraordinary for the Carson-Lark-Leith neighborhood is that the clear-eyed insight into Scripture that marked Machen, plus Van Til's grasp of the Christian antithesis, was carried into the lives of hundreds by a humble farmer who never finished high school. Learned pastors noted Richard's profound biblical theology, which he taught himself by reading."
On April 8, 1998, Richard died and went to be with the Lord in glory.
- 2019