Today in OPC History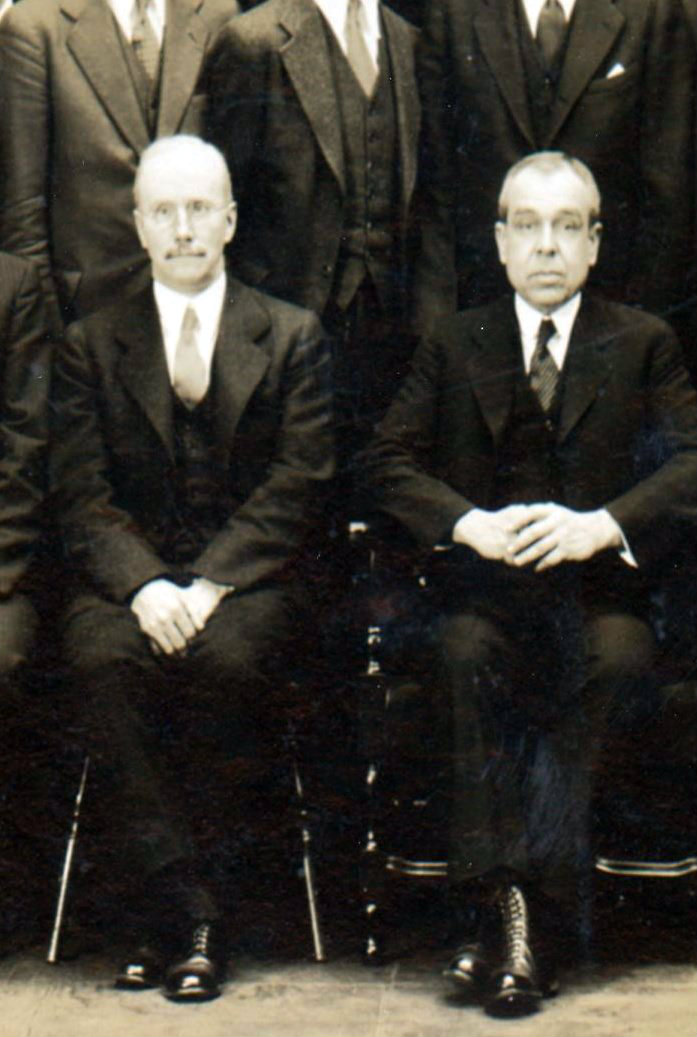 September 9
Oswald T. Allis
On September 9, 1880, Oswald Thompson Allis was born in Wallingford, Delaware County, Pennsylvania, where his parents summered to escape the heat of Philadelphia. Growing up in that city, he became, in the words of Paul Woolley, "a Philadelphian of life-long allegiance." Allis graduated from the University of Pennsylvania and then Princeton Seminary where he was a classmate of J. Gresham Machen. Under the influence of Robert Dick Wilson, Allis determined to devote his life to the study of the Old Testament. Typical of Princeton graduates, that vocation path included graduate studies in Germany, and Allis earned a doctoral degree at the University of Berlin in 1913.
Three years earlier he joined the faculty of Princeton Seminary in 1910, where he served until he joined Machen in the founding of Westminster Seminary in 1929. Woolley remembered sitting under Allis in the classroom: "Possessed of a piercing mind and a well-nigh perfect memory, he was ideal for the teaching of Semitic languages. He was also of superb ability in penetrating the weak defenses of much of the higher critical opinion of the day. Even the opposition respected him." Woolley went on to describe the privilege of serving with Allis at Westminster: "There was nothing gloomy about Oswald Allis. His sense of humor was lively and constantly employed. His generosity both to individuals and to Westminster Seminary was notable. For example, the original building of the seminary in Philadelphia was rented to it by Dr. Allis for one dollar a year."
In January of 1936, Allis resigned from the Westminster faculty and he served the rest of his career as an independent scholar. Among the significant works from his pen were The Five Books of Moses; Prophecy and the Church; God Spake by Moses; and The Old Testament: Its Claims and Its Critics. In these works he vigorously defended both the unity of the Scriptures (against modernism) and the unity of its message (against dispensationalism).
In 1974, the Presbyterian and Reformed Publishing Company published a festschrift for Dr. Allis, edited by John Skilton, The Law and the Prophets. The title for the volume derived from a pamphlet Allis wrote in 1925, entitled "The Law and the Prophets" not The Prophets vs. the Law. Among the many contributors were several Orthodox Presbyterian ministers and scholars, including Skilton, Woolley, Leonard Coppes, Henry Coray, Meredith Kline, John Murray, Cornelius Van Til, and E. J. Young. Allis saw this tribute in its early galley proofs, but he was called home by his Lord on January 12, 1973, before the book was published.