Today in OPC History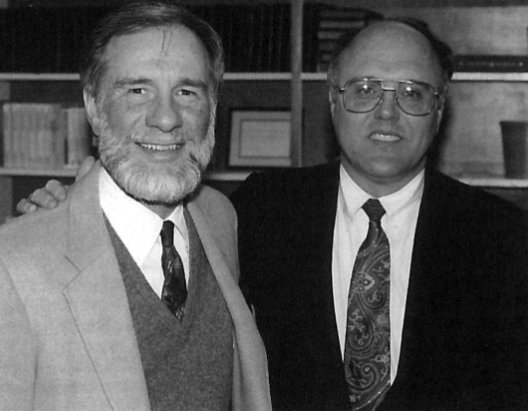 January 15
Gerald S. Taylor
On January 15, 1993, the Rev. Gerald S. Taylor was installed as the pastor of Trinity Reformed Church (OPC) in Bowie, Maryland. The congregation had voted in July 1989 to affiliate with the Orthodox Presbyterian Church, and had been received by the Presbytery of the Mid-Atlantic as a particular congregation on April 20, 1990.
Before Mr. Taylor's arrival, several men from the Presbytery of the Mid-Atlantic, including Revs. Charles Ellis, Thomas Tyson, and Lyman Smith provided pulpit supply. Ruling elders Jules Rist (Vienna, VA) and Newman deHass and Jeffrey Dobson were appointed by the presbytery to augment the session. Mr. Rist, in turn, would be elected on February 14, 1993, as the first ruling elder of Trinity Church.
Picture: Jules Rist (left) and Gerald Taylor in 1993.