Today in OPC History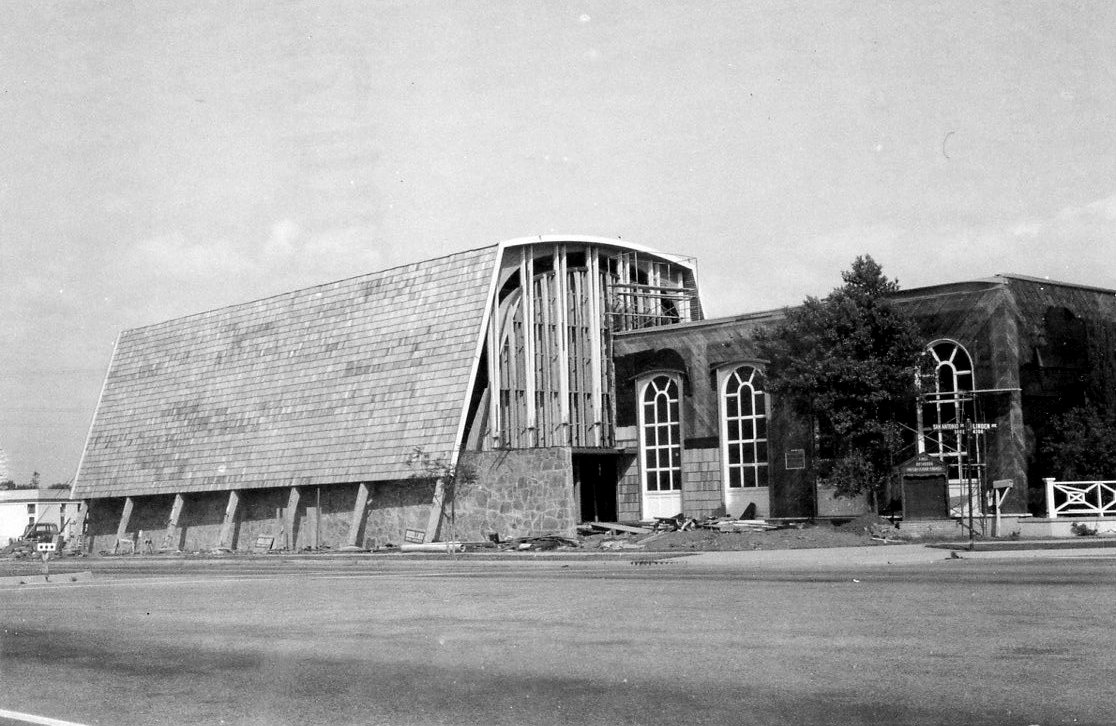 April 15
Long Beach, California
On April 15, 1940, the Presbytery of California received First Orthodox Presbyterian Chapel in Long Beach as a particular church in the Orthodox Presbyterian Church. The group consisted of sixteen communicant members, including ruling elders Richard B. Aldcroftt and Edwin G. Kashishian. A little over a year later, the Rev. Henry W. Coray was installed as First Church's organizing pastor. At the installation service, Cornelius Van Til preached from Luke 12:32, "Fear not, little flock; for it is your Father's good pleasure to give you the kingdom."
In 1984 the congregation of First Church approved the changing the name of the church to Faith Orthodox Presbyterian Church. Faith Church continues today with the Rev. James T. Lim serving as pastor.
Picture: The construction of the First Church building in 1961.